SAMEDAY ROOFING
Honest. Capable & Affordable.
Trust Sameday Roofing for Your Roofing Needs.
---
Sameday Roofing Systems Inc. is a fully licensed roofing company that serves homeowners residing in the Greater Hamilton Area. Since 2001, we have prided ourselves on providing roofing systems that will endure the day-to-day and extreme weather conditions of life in Ontario. From estimates to installation, we are committed to building great roofs and delivering the best customer service to homeowners with some of the industry's best products and warranties.
Our dedicated customer service and excellent craftsmanship are two hallmarks of the team at Sameday Roofing. All of the team members operate professionally so that you can expect an authentic and reliable experience whenever you work with us.
Selecting an honest roofing company can be a struggle as there are many companies and contractors that have given our industry a bad reputation, so it is refreshing to work with a company of our stature that places the utmost importance on delivering an honest job every time.
We have worked with hundreds of homeowners on their roofing projects and have given them the results they desired.
Trust the experts at Sameday Roofing with your roofing investment. Contact us for your free estimate today.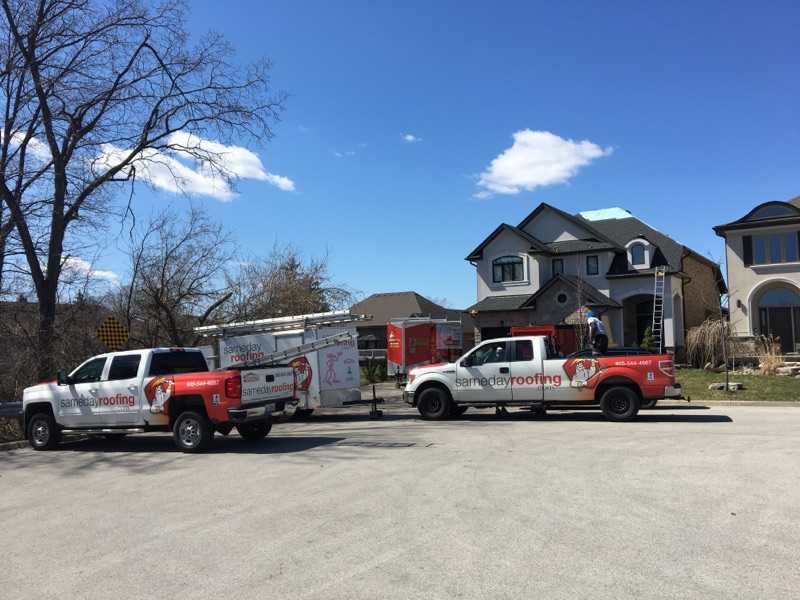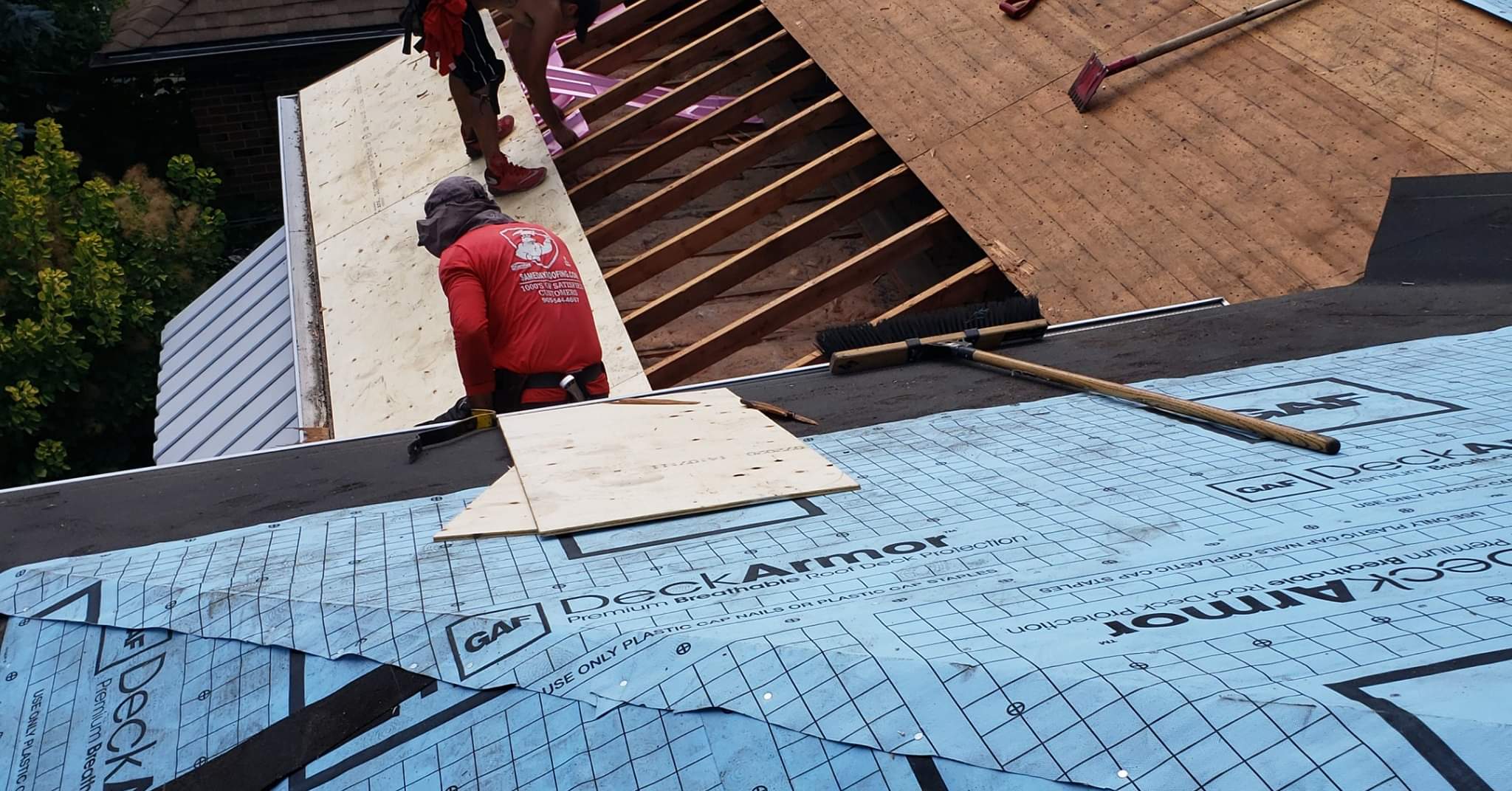 ROOFING ARTICLES
Recent Posts
TESTIMONIALS
See What Our Satisfied Customers Have To Say
Definately recommend Sameday Roofing. This is a 5 star company. Sameday Roofing is mid level pricing wise, however all the materials they use are rated in the top 3 in Canada. They have an A+ BBB rating. This was a large job, with new blown in insulation, attic baffles, all new roofing deck boards, new vents and of course new shingles. They even went out of their way to remove an old, large aluminum awning. The entire job was completed in a day as advertised. The crew were polite, professional, knowledgeable and job site was very clean. This company is very honest and the owner sets a high standard for his crew.

Contacted Sameday Roofing after the windstorm yesterday afternoon. I received a recommendation from friends who were pleased with their service. We found the customer service excellent. Wayne & Richard were great & help was on the way this morning. Shane & his two assistants were also very informative & helpful, so polite etc. They were able to handle the major problem so we can cope until they can put in our new roof. We had poor quality & customer service from our previous roofers so we were so pleased with Sameday for helping us. Keep up the good work & see you soon for our new roof!! Thank you.

Very good experience, showed up on time as promised and did a great job , better than expected. Richard was great to work with, very friendly and professional, definitely recommended.

Very pleased with their response and work done. I had a small job, a bay window roof, they fitted me in the next day between their big jobs. They take a lot of pride in what they do and interaction with the customer. I am seriously considering for them to do my main roof.

One phone call and the same evening I had my concern dealt with on my roof that another company had done a few years back. Richard came out and was so helpful and knowledgeable with it i felt at ease. What a excellent local company serving the Hamilton and surrounding area. Wish I had them do the complete job originally. I definitely would recommend them to friends and family.

I was very happy with the job that was completed at my house as they were very professional, courteous and have an extensive knowledge in this business. They completed the job in 2 days and kept the entire property clean throughout the entire process, I highly recommended.

I was very concerned about the condition of my roof. I gave Sameday Roofing a call and recieved an estimate within 48 hrs. They are a very professional group of guys, polite and and quality of work was excelent. Very pleased with the price, work, and timely manor the job was completed. Awesome Thank very much