ROOFING SERVICES
Bringing you what you want most from a roofing professional.
---
Your roof is the first line of defence when comes to defending your home against the endless assault that mother nature throws at it.
Sometimes it's not necessary to replace the roof if it just needs some small repairs. We handle all types of roof repairs, even if we did not install your roof.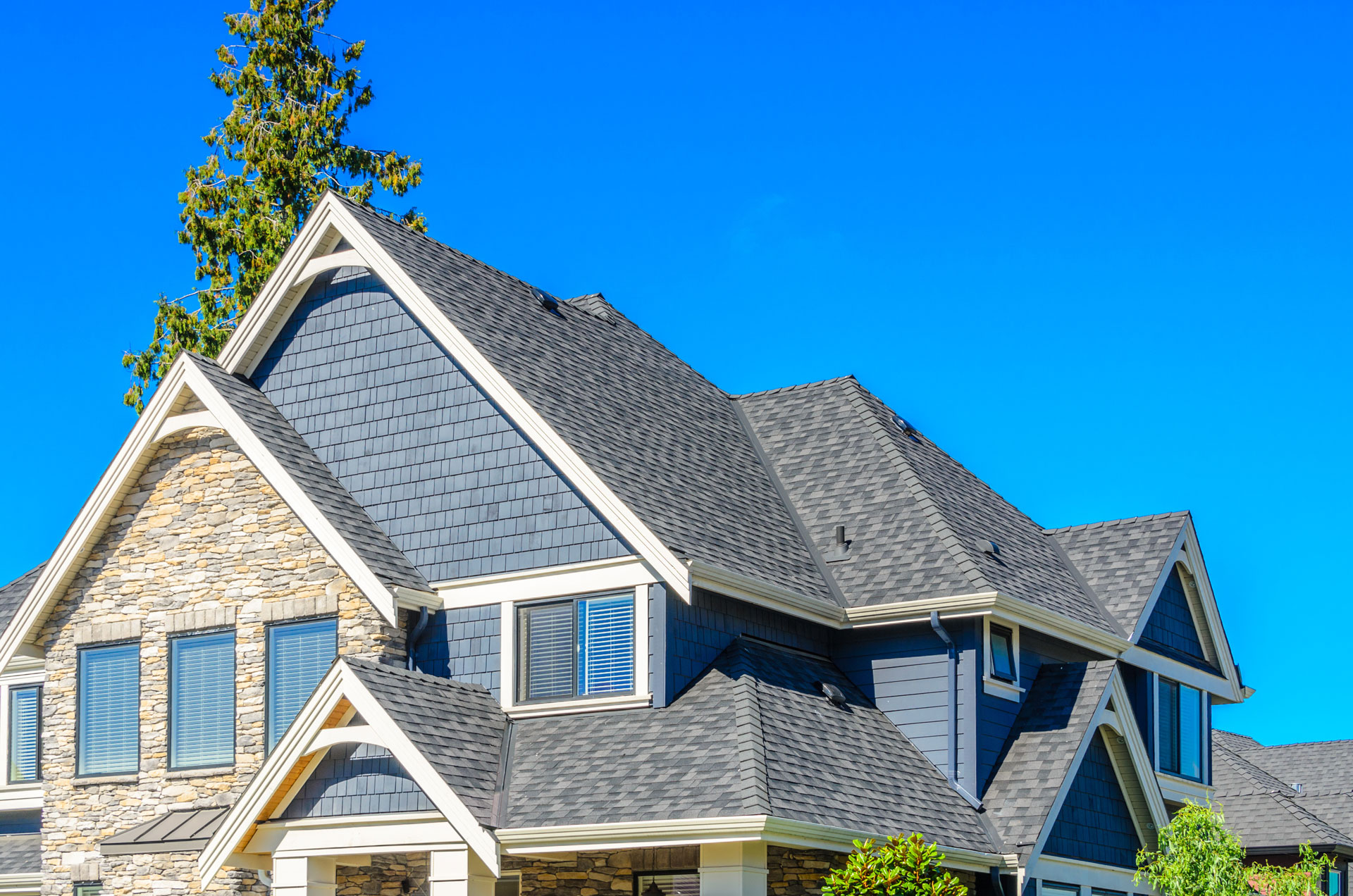 One of our roofing experts will be able to take care of your issue, whether its an attic inspection to pinpoint a leak or to just replace some missing tiles. In most cases we will do a site visit to asses the situation and we may require an attic inspection to pinpoint the problem. We do charge for these services but most often repairs can be done within the first visit; done right on the spot.
Fix or Replace?
If the roof is leaking, most roof leaks can be repaired without replacing the roof. Most roofs leak due to flashing problems, typically at an intersection of two roof components; roof and plumbing vent, roof and chimney, roof and wall, etc.
Replacing a roof, on the other hand, is something that has to be done periodically, and is seldom done because of an obvious leak. More commonly, the shingles have dried out and become cracked, brittle and deteriorated to the point where the roof remains saturated under the roof shingles, causing slow decay rather than an obvious stick-the-bucket-under-it leak. If your roof is approaching the 20-year mark, replacement is a better way to go.
Sameday Roofing Services Hamilton, Dundas, Ancaster, Burlington, Stoney Creek, Mount Hope, Grimsby, St. Catharines and surrounding areas of Southern Ontario.
Definately recommend Sameday Roofing. This is a 5 star company. Sameday Roofing is mid level pricing wise, however all the materials they use are rated in the top 3 in Canada. They have an A+ BBB rating. This was a large job, with new blown in insulation, attic baffles, all new roofing deck boards, new vents and of course new shingles. They even went out of their way to remove an old, large aluminum awning. The entire job was completed in a day as advertised. The crew were polite, professional, knowledgeable and job site was very clean. This company is very honest and the owner sets a high standard for his crew.

Very pleased with their response and work done. I had a small job, a bay window roof, they fitted me in the next day between their big jobs. They take a lot of pride in what they do and interaction with the customer. I am seriously considering for them to do my main roof.

One phone call and the same evening I had my concern dealt with on my roof that another company had done a few years back. Richard came out and was so helpful and knowledgeable with it i felt at ease. What a excellent local company serving the Hamilton and surrounding area. Wish I had them do the complete job originally. I definitely would recommend them to friends and family.

I was very happy with the job that was completed at my house as they were very professional, courteous and have an extensive knowledge in this business. They completed the job in 2 days and kept the entire property clean throughout the entire process, I highly recommended.

I was very concerned about the condition of my roof. I gave Sameday Roofing a call and recieved an estimate within 48 hrs. They are a very professional group of guys, polite and and quality of work was excelent. Very pleased with the price, work, and timely manor the job was completed. Awesome Thank very much